Pest Control Tips for Pet Owners
(Serving Sevierville, Knoxville, Blount, and Surrounding Tennessee Areas)
Posted on August 03, 2022 |  By All About Bugs TN Pest Control Tips for Pet Owners
All About Bugs TN Pest and Termite Control is all about summer fun too! Here are a few pest control tips for pet owners to consider.
Pests that Bug Your Pets Could Infest your Home
Outdoor summer activities for people and pets bring unwanted critters inside the home. However, there are ways to keep unwanted pests and infestations at a minimum. This article briefly describes the most common hitchhikers that affect pets and households during summer.
Pets Commonly Affected by Annoying Pests
Dogs and Cats are commonly known to battle annoying critters and hitchhiking pests. Yet, pets like rabbits, birds, hamsters, and guinea pigs are also great hosts for these pesky creatures.
Pest Control Tips for Pet Owners #1
Learn the Types of Bugs Prone to Hitchhike Your Pet
Bloodthirsty bugs are always in search of a nourishing host. Opportunistic feeders such as Fleas, Mosquitos, and Ticks are the most common.
Fleas are insects with hard shells; they are small, dark, and oval-shaped creatures that quickly weave through the hair of pets. Fleas attach themselves to your pet's skin. Whenever they feed on your pet, their bites cause infections and skin irritations that result in heavy scratching.

Fleas drink blood when they feed. So, your pet can get gravely ill if it has a flea problem. If not treated, flea infestations can be fatal as well.



If your animal friend is battling fleas, your home could be in for the same battle. According to petmd.com, "One female flea could lay up to 40 eggs a day and over 1080 eggs, on average, over its life span."

Another worrisome fact is that fleas transmit diseases that affect humans. They also transmit parasites. To learn more about Fleas and the harm they may cause, visit petmd.com.
Mosquitos characteristically have long legs, slender bodies, and a humpback. They are well-known nuisances. They love the taste of blood from both pet owner and pet.


Mosquitos really don't bite but sting. And it's the female mosquito that seeks blood protein to reproduce. Male mosquitos only need plant protein.

If a mosquito is infected with heartworm larvae, it only takes one bite (sting) to jeopardize your pet's health.

Furthermore, mosquitoes can carry pathogens that cause harm to humans.

To learn more about mosquitos and heartworm disease, visit the American Heartworm Society website.
Ticks are invertebrates. There are about 825 species. To see Ticks commonly found in Sevierville and throughout the state of Tennessee, access the Oak Ridge National Laboratory PDF document here.
Did you know that ticks are NOT Insects? Ticks are actually arachnids such as scorpions, spiders, and mites.
The perfect environment for many species of ticks would be a heavily wooded area or long grass fields.
Ticks like to hitch rides on animals. Once attached to its host, the female tick will feast on animal (mammals) blood. Once her thirst for blood has been quenched, she mates and then drops off her host to lay eggs.
Unlike male mosquitos, male ticks feed on blood as well. However, they do not gorge themselves on blood like their female counterparts.
Even tick larvae attach to a host, fill themselves with the host's blood and progress through the tick life cycle.
Ticks can carry pathogens that cause diseases in both pets and humans. To learn more about ticks, tickborne diseases, and prevention, visit the Centers for Disease Control and Prevention website (CDC).
Ways to Keep Hitchhiking Pests at Bay
Pest Control Tips for Pet Owners #2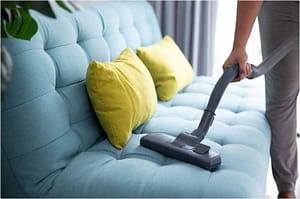 Use your vacuum as a pest control weapon because it can help to get rid of bugs and their eggs. 
When you are through vacuuming, be sure to dispose of your vacuum canister or bag in an outside garbage receptacle.
Consider steam cleaning to remove pests and eggs from upholstery, carpets, and drapes.
Pest Control Tips for Pet Owners #3
Make Sure Your Yard is Maintained Regularly
Regularly mowing and maintaining your yard can help eliminate bug hiding places. Tall grass attracts ticks, so routine yard maintenance helps prevent tick infestations.
Additionally, keep your yard free of standing water. You should check birdbaths, pet water bowls, upended flowerpots, and gutters along your house. They are perfect breeding grounds for mosquitoes.
Pest Control Tips for Pet Owners #4
Regularly Check Your Pets for Hitchhiking Pests
You can help prevent unwanted pest invasions by regularly checking your furry friends for fleas, mosquitos, ticks, and other annoying critters. Of course, inspect your pet BEFORE they enter your home.
Pest Control Tips for Pet Owners #5
Check YOURSELF for Hitchhiking Bugs
Your outdoor pet is not the only creature pesky critters love to hitch to.
Indoor pets can be infected with pests too. How? Pesky hitchhikers can cling to the pet owner's pant legs and socks and then hitch a ride onto their pets. So, check yourself BEFORE you enter your home as well.
Regular personal and pet checkups like this will help to keep unwanted pests at bay all summer long.
If it's buggin you,
You should be buggin us!
Contact All About Bugs TN for Summer Pest Control
in Sevierville, TN, and Surrounding Areas.
Call Today for a Free Summer Pest Control Inspection & Quote
All About Bugs TN Provides Residential and Commercial  Pest Control for Sevierville, TN and Surrounding Areas.